Foreign Minister Ampuero bids farewell to U.S. Ambassador to Chile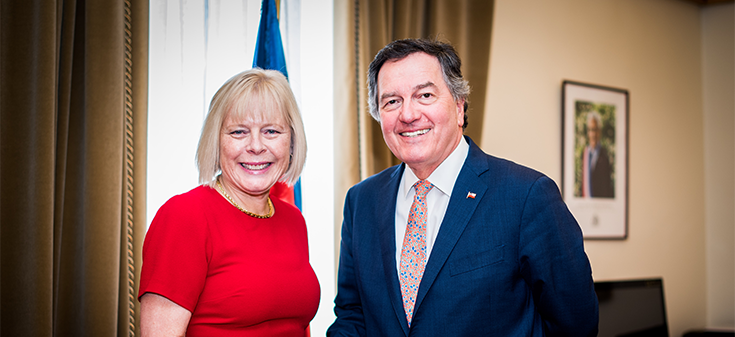 El Ministro de Relaciones Exteriores, Roberto Ampuero, recibió hoy en audiencia a la Embajadora de Estados Unidos, Carol Pérez, quien pone término a su misión en Chile.
El Canciller Ampuero destacó los fuertes lazos que existen entre Chile y el país norteamericano y los valores comunes que unen a ambas naciones, como es la defensa de la democracia, el respeto por los derechos humanos y la concertación política en foros regionales y multilaterales.
Además, resaltó el trabajo y compromiso de la Embajadora Pérez por la diversidad de temas que desarrolló junto a nuestro país, como ciberseguridad, defensa, energía, ciencia y tecnología, innovación y protección del medio ambiente, entre otros.
Related articles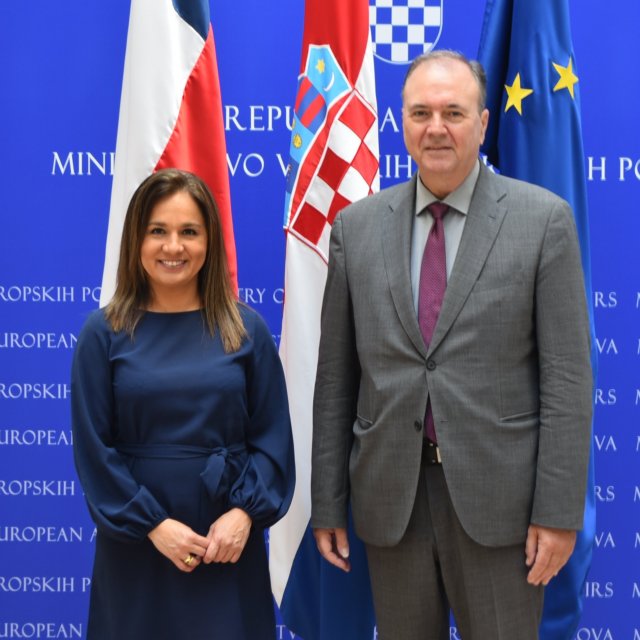 Thursday, September 28th 2023
Chile and Croatia hold political consultations and make progress on several agreements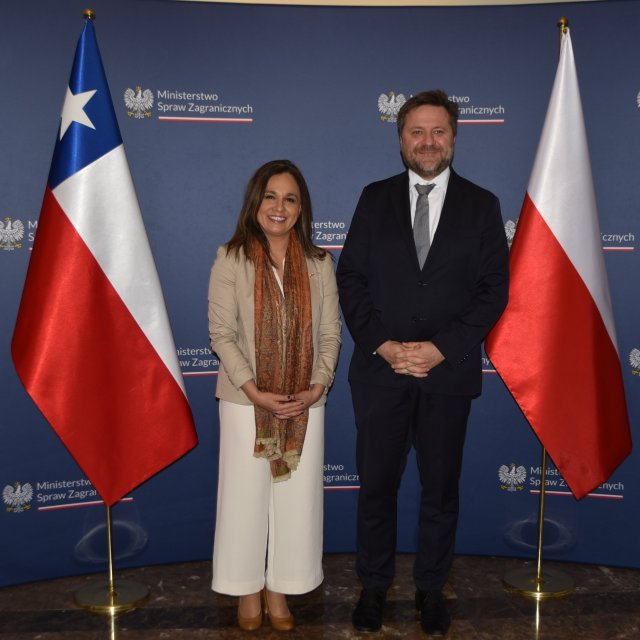 Tuesday, September 26th 2023
Undersecretary Gloria de la Fuente leads Political Consultations with Poland