"For the solidity of our arguments, we are very calm"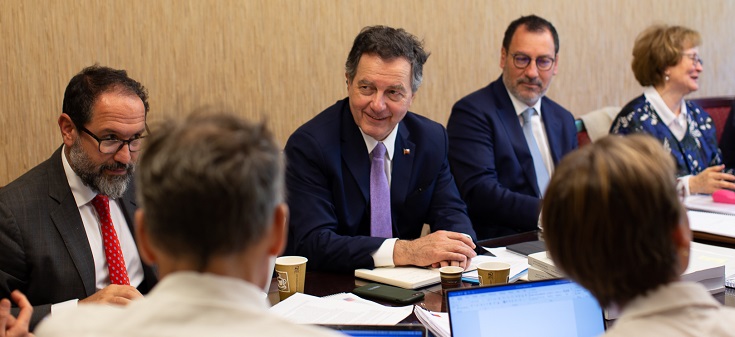 The Foreign Minister, Roberto Ampuero, led the second day of work of the chilean defense team in the Silala case, runned by the Agent and Director of Borders and Limits, Ambassador Ximena Fuentes.
The meeting took place in the chilean's mission offices in Geneva and was attended by the coagents; Juan Ignacio Piña and María Teresa Infante, the executive coordinator of the lawsuit, Johanna Klein, and lawyer Andrés Jana. On behalf of the international lawyers' team; Alan Boyle, Laurence Boisson de Chazournes, Sam Wordsworth, Stephen McCaffrey and Mara Tignino attended the meeting. From the team of scientists; José Muñoz, Francisco Suarez, Denis Peach, Adam Taylor and Coalter Lathrop, were present.
The purpose of the meeting was to review the rejoinder presented by Bolivia on May 15th.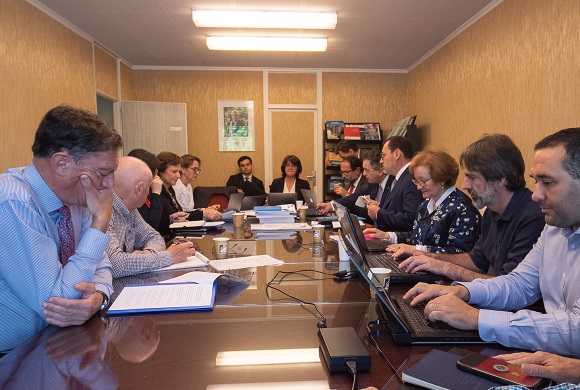 "We are reviewing Bolivia's response and we are studying it in detail so we can deliver precise information to the President of the Republic. As you know, this is a matter in which President Sebastián Piñera must make decisions," said the Minister from Geneva.
He also pointed out that "Chile is in a great calm position. We are very confident with the solidity of our arguments and proposals, and we are aware that Bolivia will have difficulties to demonstrate some of its pretensions". In this regard, he added that "there is no doubt that the Silala is an international river that flows from the heights of Bolivia naturally to Chile, therefor this is an issue of the law of gravity. Bolivia cannot deny that fact, it has tried to deny Chile's position, but the law of gravity is very clear, the water flows from high to low".
In addition, he highlighted that "Bolivia has statement that there are waters of artificial type. In reality, at 5000 meters above sea level, there is no room for artificial water, all the water that there is corresponds to a hydrographic hole, underground or surface water. And in this sense, the only artificial thing there is, is the argumentation of Bolivia".
After this meeting, Chancellor Ampuero will present all the backgrounds to President Sebastián Piñera, to decide which steps to follow next. It should be remembered that Chile has the option of submitting a third brief to the International Court of Justice before the oral phase of the case starts.
Related articles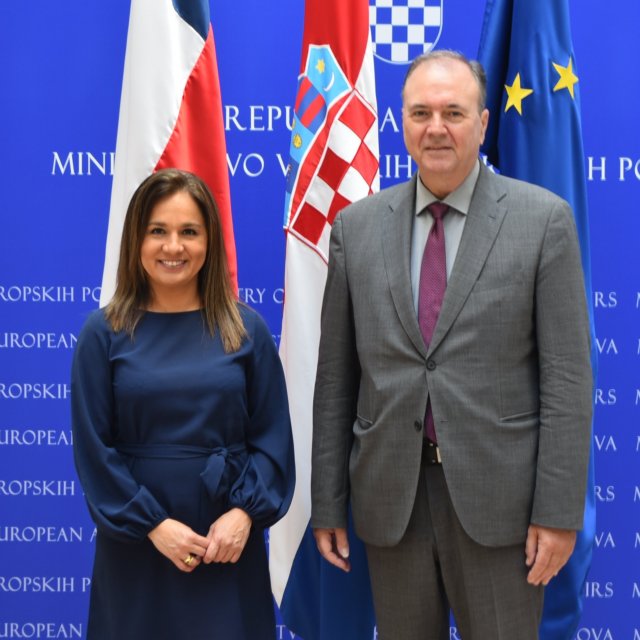 Thursday, September 28th 2023
Chile and Croatia hold political consultations and make progress on several agreements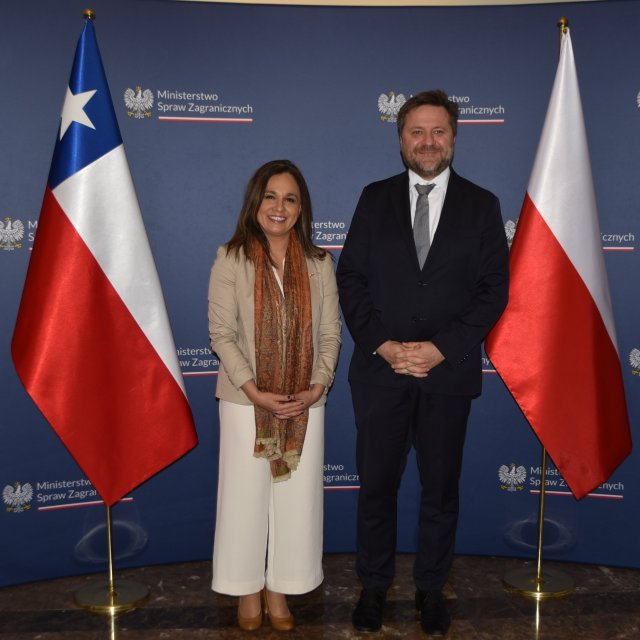 Tuesday, September 26th 2023
Undersecretary Gloria de la Fuente leads Political Consultations with Poland