Chinese Ambassador to Chile is decorated with the Order of Merit of Chile, in the Grade of Grand Cross

The Minister of Foreign Affairs, Andrés Allamand, decorated the Chinese Ambassador to Chile, Xu Bu, with the Order of Merit of Chile, in the Grade of Grand Cross, at the end of his three-year mission to our country.
In a small ceremony, due to the pandemic, the Chancellor highlighted not only the achievements of the Ambassador's management, but also the strengthening of bilateral relations.
"50 years of ever-improving diplomatic relations between your country and ours requires the efforts of many people, but particularly of diplomatic personnel from both China and Chile. If we review the relationship between both countries during the three years that you have been Ambassador, we can define it in one word: constant progress," stressed Minister Allamand, as he conferred the main decoration awarded to foreign authorities who have distinguished themselves for their spirit of cooperation with Chile.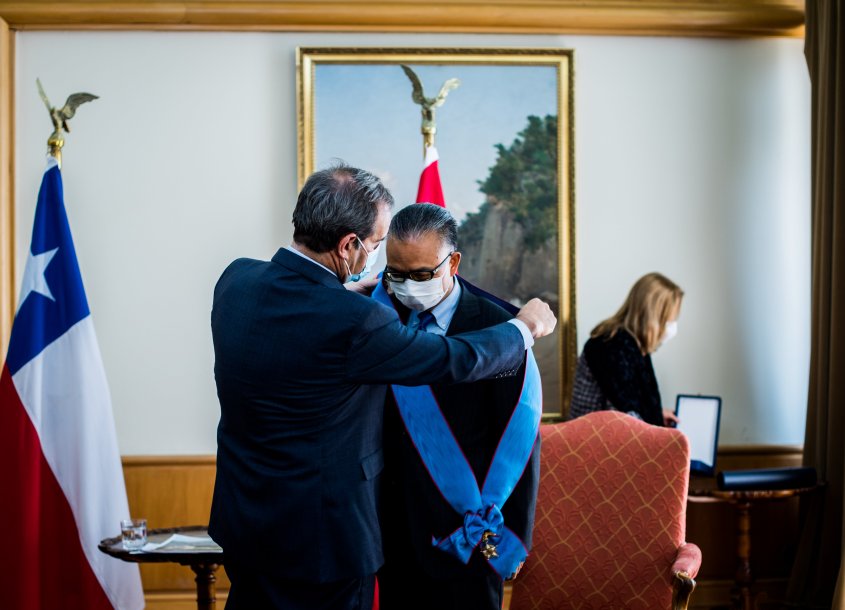 The ceremony was attended by the Secretary General of Foreign Policy(s), Eduardo Escobar; the Director of Asia Pacific at the Ministry of Foreign Affairs, Carlos Holguín, and the Director General of Ceremonial and Protocol, Marta Chalhub.
Related articles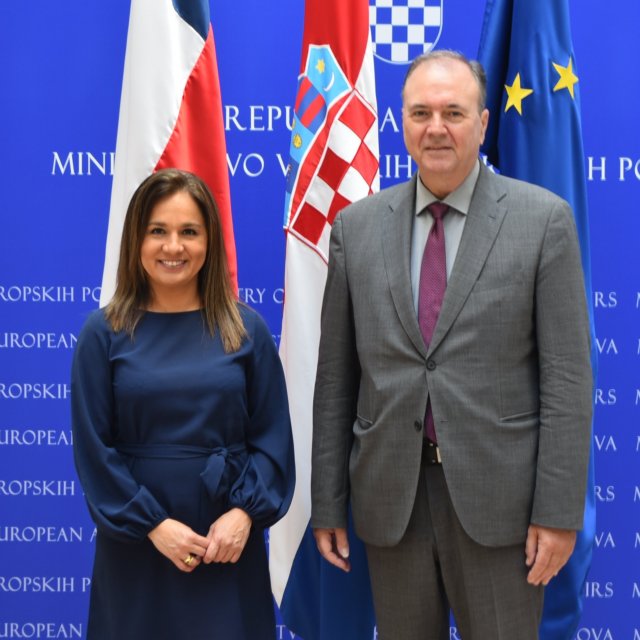 Thursday, September 28th 2023
Chile and Croatia hold political consultations and make progress on several agreements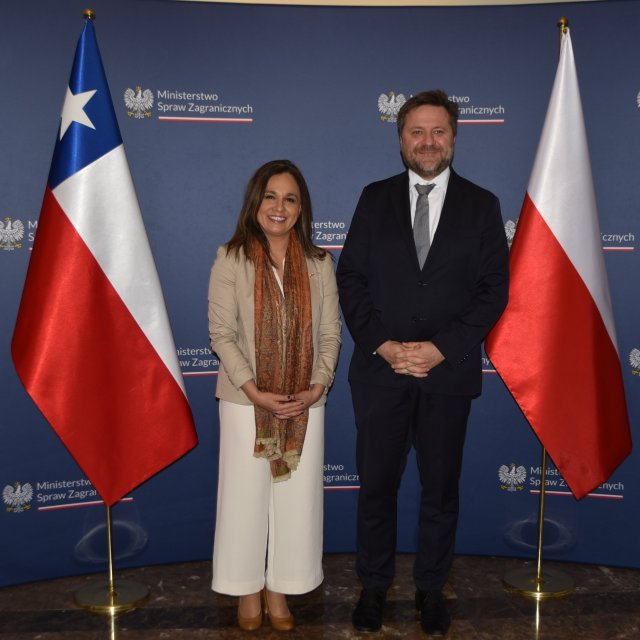 Tuesday, September 26th 2023
Undersecretary Gloria de la Fuente leads Political Consultations with Poland