Chilean Ambassador to the U.S. addressed the importance of science diplomacy at the Annual Conference of the National Council on Science and the Environment

The Chilean Ambassador to the United States, Alfonso Silva, participated in the Annual Conference of the Science and Environment Council, where he addressed the importance that the country has given to science diplomacy as a tool to "promote foreign policy, as well as the economic and innovation agenda."
As a speaker on the panel "21st Century Science-Policy Passport: The International Perspective," the Ambassador highlighted that Chile has put the scientific community at the center of the political decision-making process, which has been reflected in the creation of the Ministry of Science, Technology, Knowledge and Innovation.
Chile's presidency of COP25 is also a sign of the nation's commitment to environmental protection, "but, above all, of our long-standing commitment to multilateralism, in the belief that climate change is a collective task," he said.
Also participating in the panel were the Minister of Environment of Finland, Hannele Pokka, and the Chiefof the Capacity Development and Innovation Branch Science Division of the UN Environment Programme, Brennan Van Dyke.
There, Ambassador Silva commented that, in terms of foreign policy, "one of our main focuses is to position Chile as a natural laboratory, not only as a tourist attraction, but also due to the particularity it offers for the development of scientific studies," which is why the country has an excellent relationship with multiple universities and agencies, such as NASA, the National Science Foundation or the National Oceanic and Atmospheric Administration.
Chile has become the world's astronomical capital and it is expected that by 2022, 70% of its infrastructure will be located in the country, making it the scenario for major scientific and technological discoveries and advances.
Particularly with the U.S., Chile has scientific projects with California, Massachusetts and Washington, states that have among their environmental cooperation priorities issues such as biodiversity, water sources and natural disaster management, Silva added.
He also announced that a sister chapter of the Chile-U.S. Council on Science, Technology and Innovation, created at the U.S. Embassy in Chile by former Ambassador Carol Perez, will be launched at the Embassy in the coming months. The objective of this chapter is to promote cooperation in economic innovation, technology transfer, as well as in the formation of human capital and scientific culture.
The Ambassador assured that Chile is a country highly vulnerable to environmental problems, including the need to protect the oceans. "We firmly believe that the response must be ambitious, common and integrated by all nations, not only governments, but also businesses and civil society. There, the scientific community is of tremendous value."
Related articles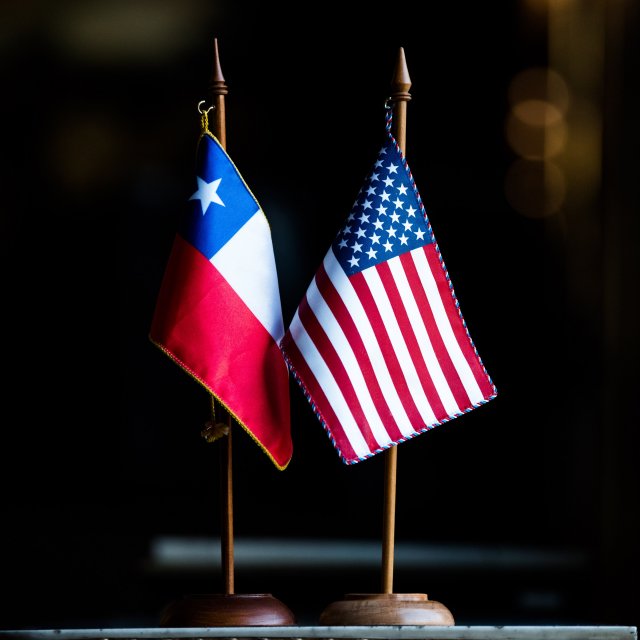 Wednesday, April 5th 2023
Foreign Affairs Minister Alberto van Klaveren talks with US Secretary of State