Chile takes part in the 6th National Week of Crafts in Morocco as guest of honour
Six Chilean artisans are participating in this event, considered one of the largest fairs in Morocco: Quinchamalí potters Mónica Venegas and Victorina Gallegos, Aymara textile weavers Albina Choque and Felipa Condori, and horsehair basket makers Ana María Contreras and Hilda Díaz, all winners of the Excellence in Crafts Seal.
Tuesday, January 21, 2020
On Monday, January 13, the Sixth Moroccan Crafts Week was launched, with Chile participating as the guest of honor alongside Indonesia, Mauritania, India and Tunisia. In its sixth edition, the National Craftsmanship Week brings together nearly 1,200 exhibitors - among local representatives from the 12 regions of Morocco, and international ones - in the Bab Jdid esplanade, a space of over 50 thousand square meters.
The opening ceremony was led by Morocco's Minister of Tourism, Crafts, Air Transport and Social Economy, Nadja Fettah, and was attended by Chile's Ambassador to that country, Alex Geiger. After the opening of the event, Minister Fettah visited the Chilean stand, where she was received by the head of Crafts and Design of Dirac (Directorate of Cultural Affairs of the Ministry of Foreign Affairs), Francesca Bucci, and the Director of the Foundation Artesanías de Chile, Claudia Hurtado, who introduced the six national craftswomen and their creations made from horsehair, alpaca wool and clay from Quinchamalí.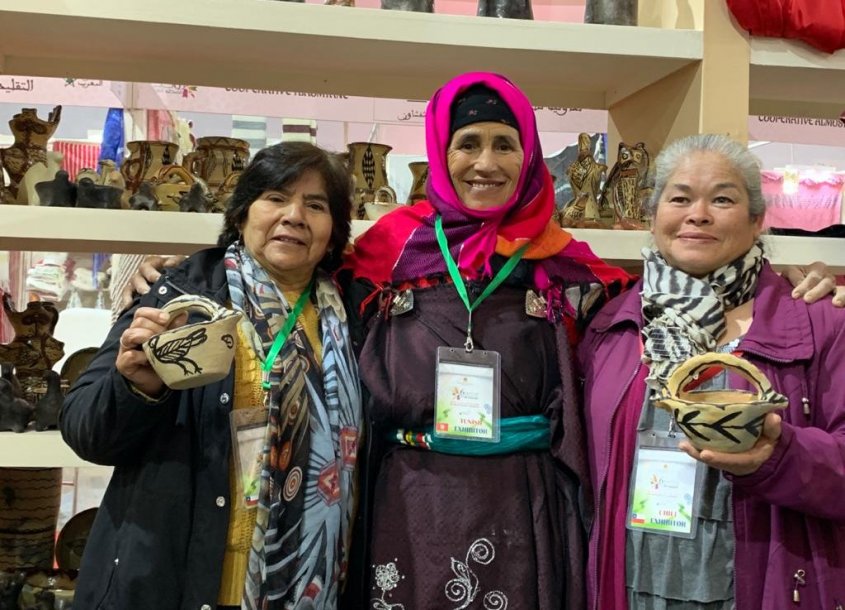 In addition, within the framework of the fair, Ambassador Geiger and the Director of the Fundación Artesanías de Chile, met with the General Director of the Maison de l'Artisanat of Morocco, Abdallah Aadnani. During the meeting, the importance of Chilean participation was stressed, as well as the great showcase it represents for Chilean craftswomen to show their work to a diverse public and the opportunity to share with local experts.
Chile's participation is the result of a joint effort carried out for over a year by the Directorate of Cultural Affairs of the Ministry of Foreign Affairs in conjunction with Fundación Artesanías de Chile - which is part of the President's network of foundations - to strengthen the relationship between the artisan sector in Morocco, an activity that represents close to 7% of that country's GDP.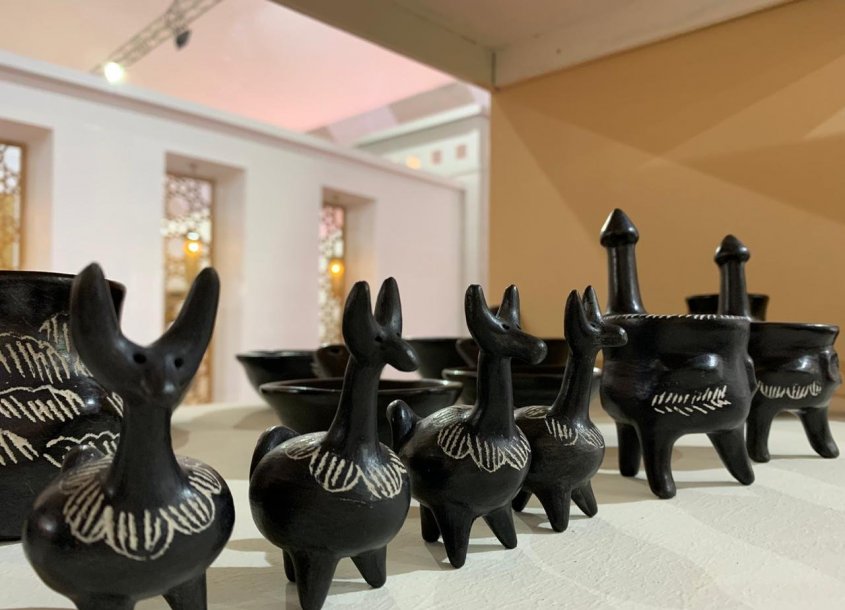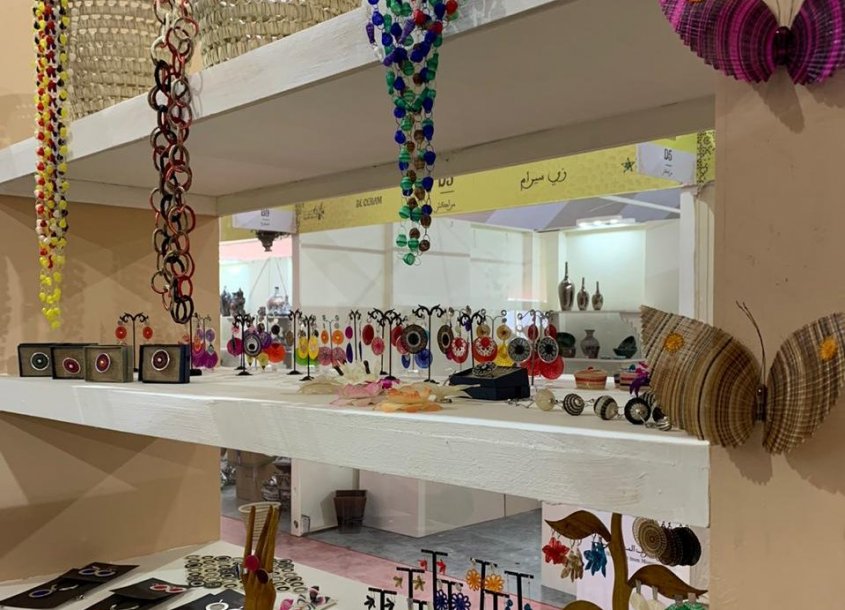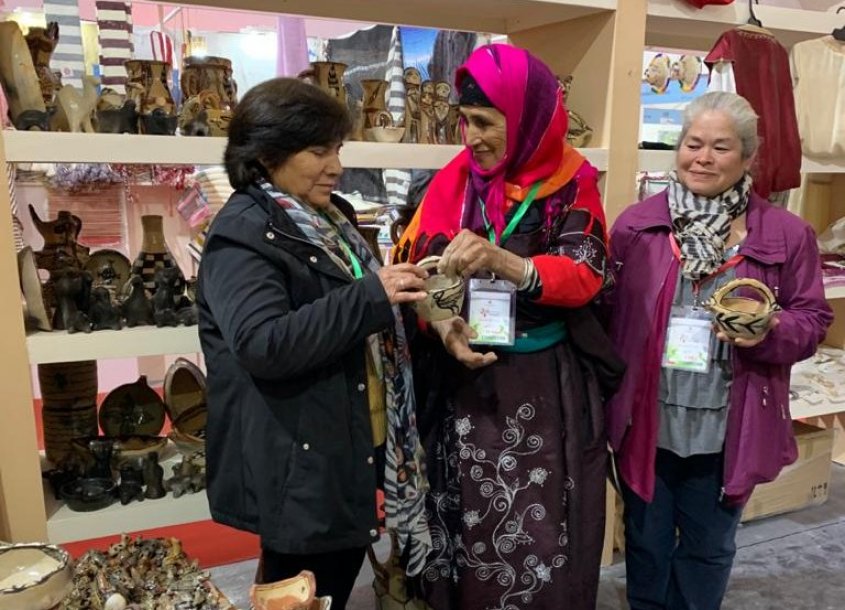 It is expected that this year about half a million visitors will tour the extensive exhibition of metals, carpets, pottery, jewelry, decoration, among other items of Moroccan and international crafts, which will continue until January 27th.
Related articles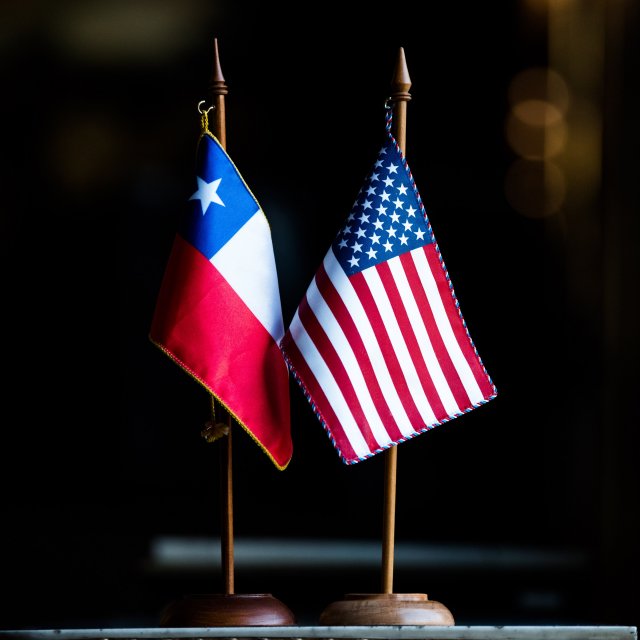 Wednesday, April 5th 2023
Foreign Affairs Minister Alberto van Klaveren talks with US Secretary of State