Chile's foreign ministry gives recommendations to Chileans traveling by land to international destinations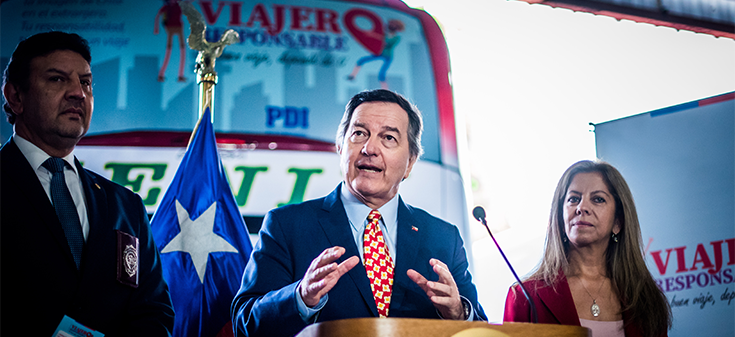 Wednesday, January 9, 2019
The Minister of Foreign Affairs, Roberto Ampuero, arrived at the Los Héroes Terminal in Santiago, together with the National Head of Migration and International Police of the PDI, Richard Bórquez and the General Manager of the Bus Association (ABI), Carolina Navarrete, with the objective of delivering a series of recommendations for Chileans who travel by bus to international destinations.
In the case of land transfers, in the summer season, bus trips increase by 35%, which translates into nearly one and a half million people leaving the country. The main destinations chosen by Chileans are Tacna and Lima in Peru; Mendoza, Bariloche and Buenos Aires in Argentina, and La Paz and Oruro in Bolivia. "We appeal a lot to travelers, to responsible travelers. May they enjoy themselves and really come back knowing that they had a great time, that they had no problems and that it was worthwhile to go on vacation outside the limits of our country as well," said the Minister.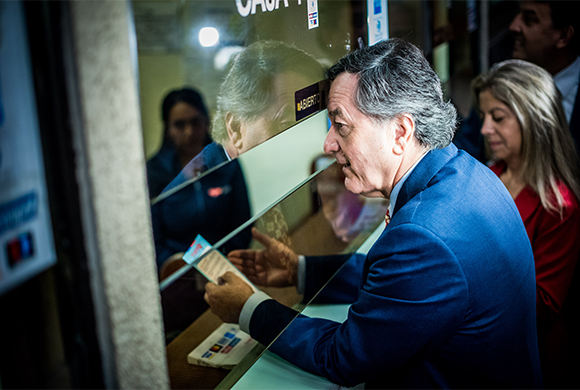 One of the recommendations submitted by the Secretary of State is the prior and informed review of all the documents required for travel. This is due to the differences that each country may have between its entry requirements: visa, only identity card or only passport. "You have to be very sure of the case of the country you are going to visit. If you have any doubts, go to the Chilevacontigo.cl website, where the information is very detailed," he explained to the attendees.
With respect to regulations on border controls, the Minister warned about the rules and laws that govern the different destinations. "In some countries they are strict, very strict. The penalties are enormous if you carry certain substances. If you carry certain products, find out about it, that's crucial," he warned.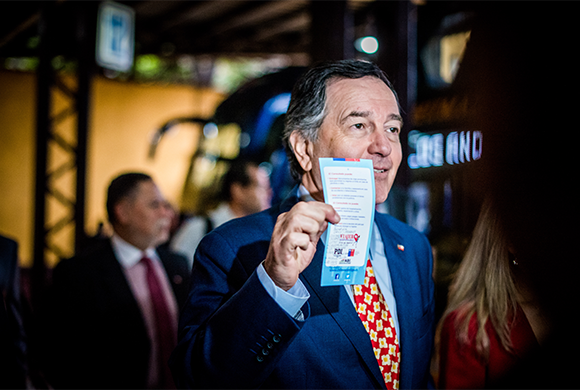 The Chancellor placed special emphasis on the assistance provided by Chile's 135 consulates throughout the world. Although they cannot finance the defense of a lawsuit, hire lawyers for a compatriot or cover health expenses, they do provide consular assistance in certain situations. "The consulates are going to provide you, if you have problems, with consular assistance, this means that it can help you locate a public defender, it can also help you verify whether you are being treated in the right way, if your security is not in danger," he explained.
It should be noted that, in the event of accidents abroad, where Chileans are involved, the Consular Emergency Plan that every Chilean consulate has is activated immediately. This, in order to provide all relevant consular assistance. "It is about this summer season, which begins with the end of the year festivities and extends through January and February, the people, the Chileans who travel abroad have a good time, enjoy it," concluded the Minister.