Chile and the United Kingdom sign Bilateral Association Agreement that will protect exporters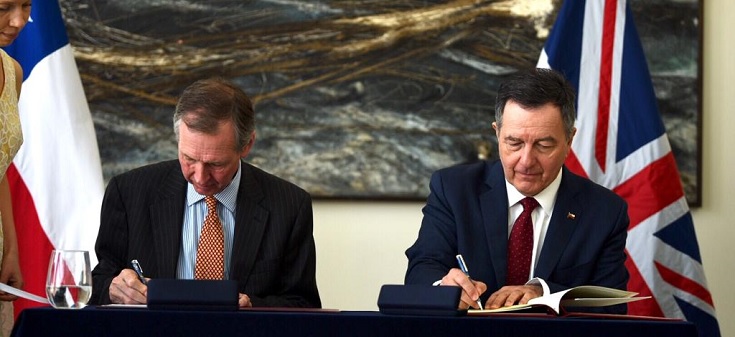 Wednesday, January 30, 2019
Prior to a possible exit of the United Kingdom from the European Union, the Minister of Foreign Affairs, Roberto Ampuero, and Her Majesty's Ambassador of the United Kingdom in Chile, Jamie Bowden, signed today in Santiago an instrument of bilateral trade that will operate to protect national exporters sending shipments into the British market, as it is transferring the conditions from the Agreement of Association (AA) between Chile and the European Union (EU) into a bilateral one with the United Kingdom.
The Chancellor Ampuero stated that "as the Chancellery we anticipated and managed already to find a very positive solution to a scenario that could have become a very complex".
"This highlights the main focus of our Chancellery: the work we carry out brings concrete benefits for the Chilean people. In this case, it means protecting the bilateral trade, the Chilean exporters and, specially, the employment", claimed the Minister, who added that "with this, Chile becomes the first country in the world in signing an agreement of these characteristics with the UK, an insurance for our exporters".
In turn, the Ambassador Bowden declared: "This is a milestone of enormous importance for the independent trade policy of the United Kingdom. Also, it is historically significant that we are signing the agreement with a country with whom we have developed an important trade relationship for more than two hundred years".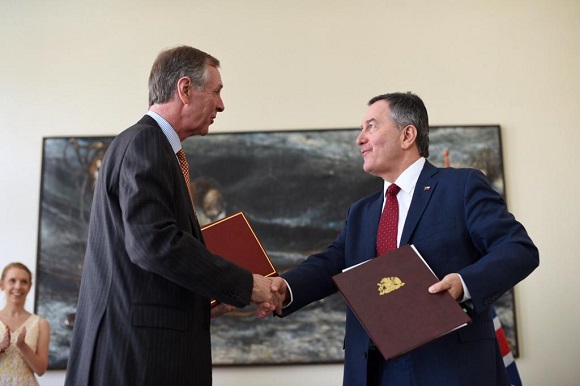 Structure of the Agreement
Regarding the trade in goods, the instrument maintains the same tariff preferences in the access of Chilean goods into the British market. While, in regards to the quotas for beef, poultry, pork, sheep and goat meat, they were also maintained.
Another important element is the evolving nature of the agreement that contains a series of instruments to extend and modernize its coverage, with an evolutionary clause on agricultural goods, that establishes that in a period of two years (and every two years, afterwards) the parties will review the situation of the tariff liberalization for agricultural goods.
Similarly, the evolving clause was modified to ensure that, after two of its coming into force (and thereafter, every two years), the parties will discuss how to improve their trade relationship.
Trade Figures
The trade exchange in 2018 reached USD$1,360 millions, that represents 19% more than the previous year. Chilean exports to the United Kingdom grew 17% (USD$685 millions) in the year 2018, mainly due to the fruit, wine in bottles and processed food (not salmon). Whereas, the imports that year increased 21% (US$675 millions) regarding 2017.
Related articles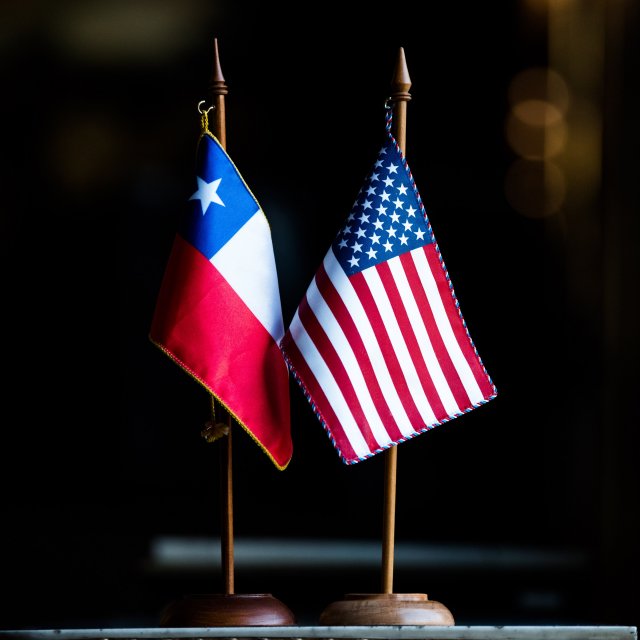 Wednesday, April 5th 2023
Foreign Affairs Minister Alberto van Klaveren talks with US Secretary of State