Chancellor Ribera participates in meeting between President Piñera and the Minister of Foreign Affairs of China

Chancellor Teodoro Ribera participated today in a meeting that the President of the Republic, Sebastián Piñera, held at the Palacio La Moneda, with the Minister of Foreign Affairs of China, Wang Yi.
The meeting addressed the importance of free trade and the need to strengthen the WTO, multilateralism and to end the tariff war. In addition, the importance of deepening the exchange of goods, services and investments was discussed.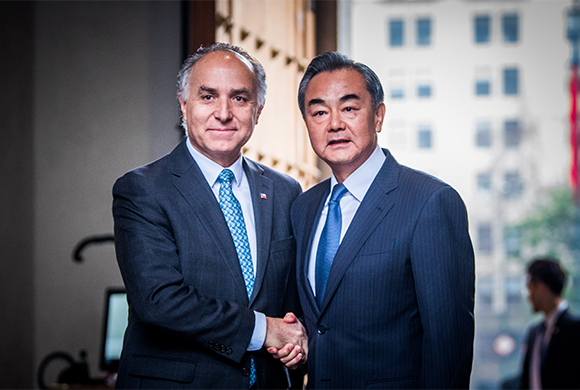 The full collaboration of China with Chile in the organization of the APEC and COP25 summits, which will take place at the end of the year in Santiago, was also confirmed.
Also present at the meeting were the Undersecretary of Foreign Affairs, Carolina Valdivia; the Undersecretary of International Economic Relations, Rodrigo Yáñez; and Chilean Ambassador to China, Luis Schmidt.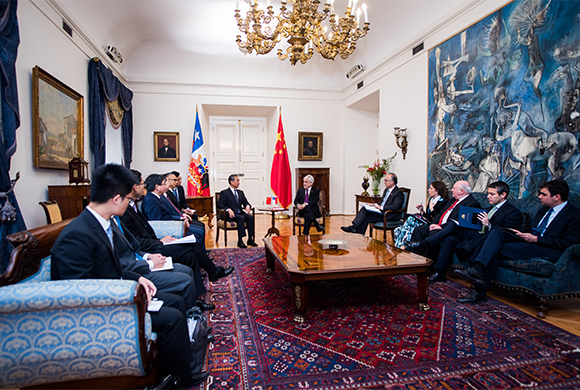 It should be noted that Chile and China are about to celebrate 50 years of friendship and very deep and fruitful relations, both the countries pledged their willingness to further develop these ties and strengthen collaboration. 
Related articles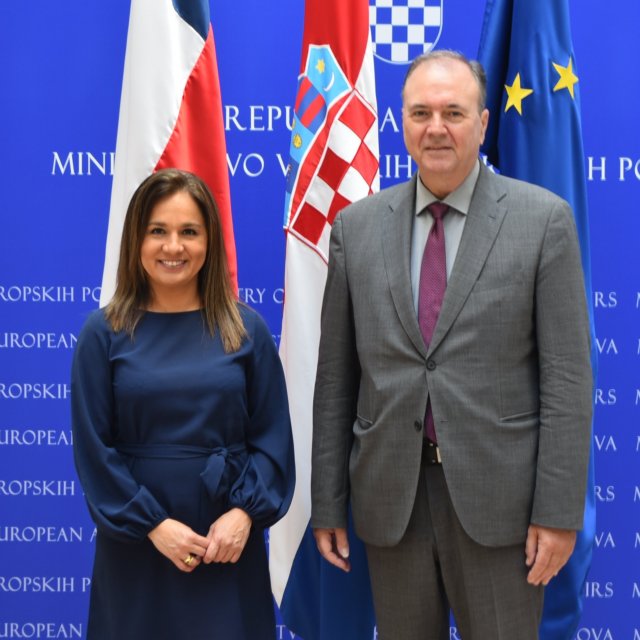 Thursday, September 28th 2023
Chile and Croatia hold political consultations and make progress on several agreements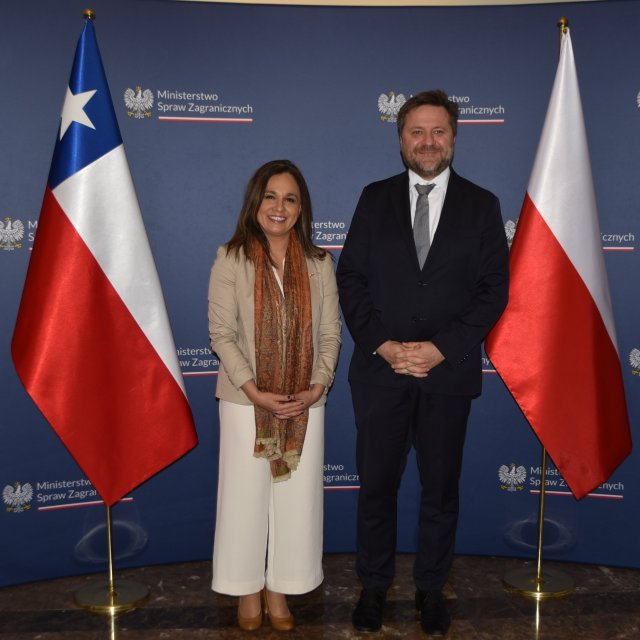 Tuesday, September 26th 2023
Undersecretary Gloria de la Fuente leads Political Consultations with Poland