They also addressed the situation of Ricardo Palma Salamanca:
Chancellor Ribera meets his French counterpart and reviews bilateral agenda

Today, the Minister of Foreign Affairs, Teodoro Ribera, held a work meeting with the Minister of Europe and Foreign Affairs of France, Jean-Yves Le Drian.
At the end of the meeting, Chancellor Ribera highlighted the "broad and substantive" bilateral agenda between both countries.
The Minister recalled that "we are summoned by two multilateral events of great importance: the participation of the President of the Republic, Sebastián Piñera, in the next G7 Summit to be held in Biarritz, to which he was specially invited by President Emmanuel Macron; as well as the holding of COP25 in our country".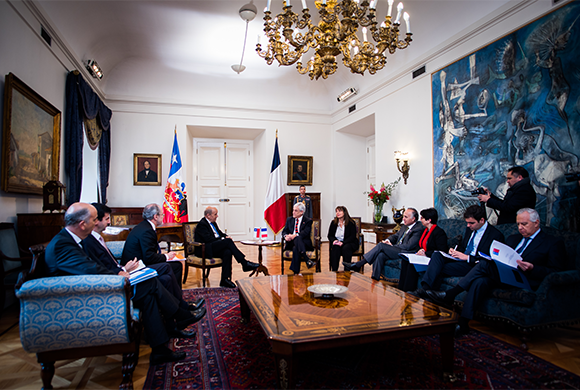 In this line, the Minister thanked France for its support in the organization of this summit. "I took the opportunity to thank France for its support in the exchange of experiences and we hope to be able to count on your collaboration in achieving the objectives set. We fully agree that this is a collective task, and therefore, we will seek greater commitment from all parties to climate action, involving civil society, the private sector, as well as the scientific and academic communities," added the Minister.
Another of the issues addressed by both Foreign Ministers was the situation of Ricardo Palma Salamanca. Regarding this case, the Minister declared: "We reaffirm Chile's position: to make every effort to bring him back  to the country and make him assume his criminal responsibility".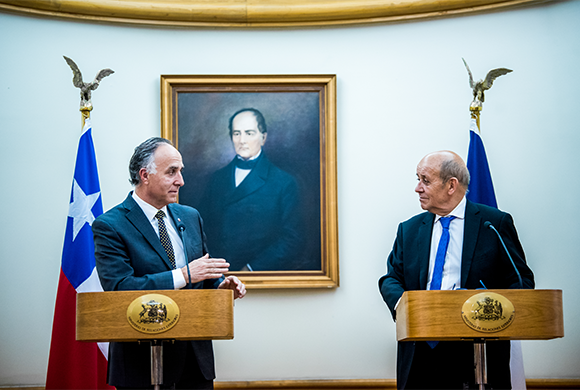 At the end of the meeting, the Minister added that "with France we are united by deep and ancient ties of friendship that have their own dynamism thanks to the will of both countries to continue working together to meet today's global challenges".
Prior to this meeting, the French Minister, accompanied by Chancellor Ribera, held a working meeting with the President of the Republic Sebastián Piñera in La Moneda.
Related articles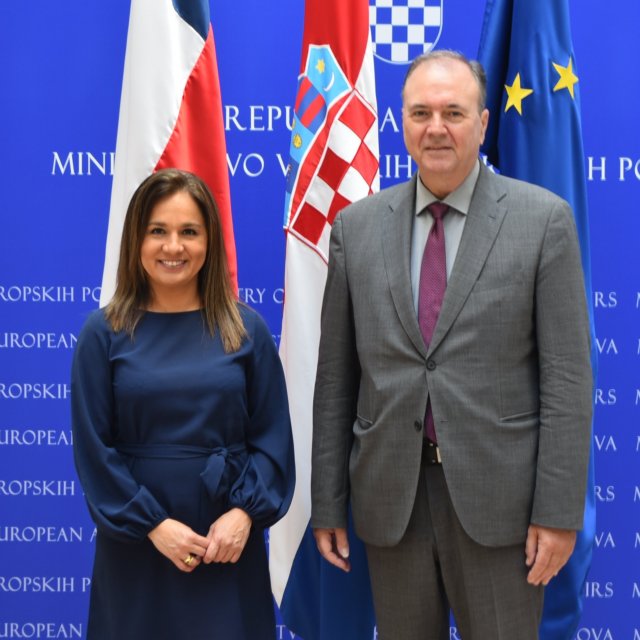 Thursday, September 28th 2023
Chile and Croatia hold political consultations and make progress on several agreements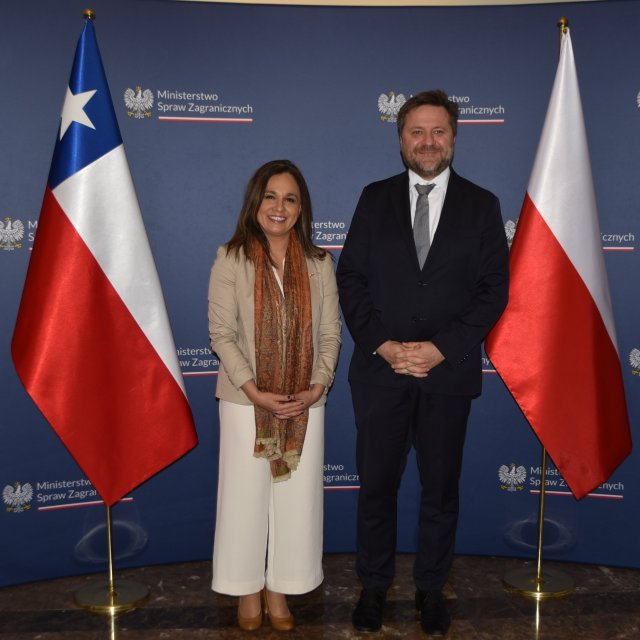 Tuesday, September 26th 2023
Undersecretary Gloria de la Fuente leads Political Consultations with Poland