Chancellor Ribera in meeting with his peers in the region and Germany: "I want to thank all the countries that have collaborated with humanitarian transport"

Minister of Foreign Affairs Teodoro Ribera participated today in the meeting of Chancellors of Latin America, the Caribbean and Germany, along with ECLAC Executive Secretary Alicia Bárcena. The meeting, via videoconference, was convened by German Minister Heiko Maas, with the aim of exchanging information on measures to jointly contain the pandemic in the region.
During his speech, Chancellor Ribera highlighted that our country began to prepare to face this pandemic in January, through the purchase of ventilators and medical supplies and implements, emphasizing, moreover, the low mortality rate and the high rate of PCR tests of 2.8% of the population. Along with this, however, the Minister added: "Even so, our rate of infection is significant and what we need to achieve is greater individual commitment".
Another point highlighted by the Secretary of State was the complex scenario that has been generated in the region due to the impossibility of flights between countries. "We regret the closure of borders by countries in the region for the return of their nationals or the departure of foreigners, because it generates a very significant burden on the human rights of people and we advocate for a safe and prompt return of each one to the home they have determined," he said.
Along the same lines, he emphasized the effort made to achieve the repatriation of the thousands of Chileans who were stranded in different parts of the world and added: "I would like to thank all the countries that have collaborated with the humanitarian transports, as well as the private companies and civil society organizations that have accompanied us in this task".
At the end of his speech, the Minister reinforced the importance of multilateralism in this situation. "Chile is a medium-sized country that has rested its growth on globalization. We produce for the world, and that is why we advocate for an effective and robust multilateralism. We have to draw lessons from what is happening now and strengthen our international architectures that have not been able to respond quickly and effectively to this crisis," he said.
Thus, he highlighted that Chile is proposing to the international community a global instrument of international commitments on health and pandemics, "and we hope that within the World Health Organization we can make, first a great self-criticism of what has happened, and finally take action so that we can better face possible pandemics in the future.
Related articles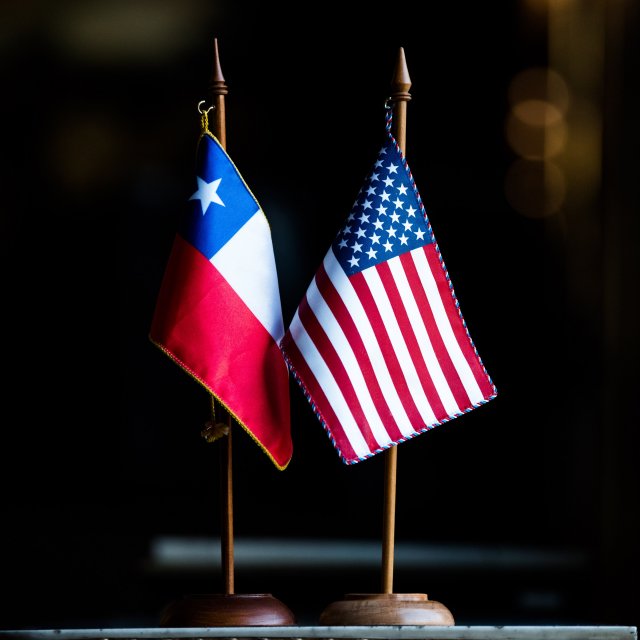 Wednesday, April 5th 2023
Foreign Affairs Minister Alberto van Klaveren talks with US Secretary of State