Chancellor receives special greetings from Mexican Senate and highlights Chilean position in the Lima Group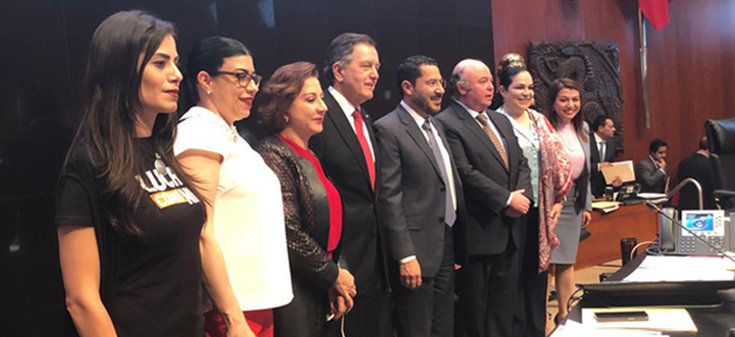 Tuesday, February 26, 2019
The Minister of Foreign Affairs, Roberto Ampuero, is having a busy agenda in Mexico, where he will meet with his Mexican counterpart Marcelo Ebrard. During the day, the Minister Ampuero visited the headquarter of the Senate of the Republic of Mexico occasion in which he held a meeting with the Senate's President, Martí Batres.
Previously, the Secretary of State visited the Senate's session hall accompanied by the Ambassador of Chile in Mexico, Domingo Arteaga. He also held a meeting with the Senator Vanessa Rubio, President of the Commission of Foreign Affairs for Latin America and the Caribbean.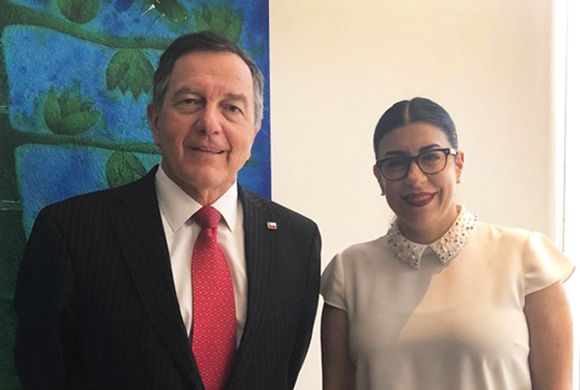 After the end of the visit, the Chancellor expressed his gratitude for the "warm reception" from the Mexican Senate, and highlighted a "fruitful visit to a friend country, where not only we could strengthen our ties, but address the political scenario of the region", he affirmed.
Solidarity with the Mexican journalist
Previous to the meetings in Mexico City, the Chancellor Ampuero expressed his solidarity with the journalist Jorge Ramos, from the Mexican chain Univision, who was arrested while working and then deported from Venezuela by the government of Nicolás Maduro. The Chancellor claimed: "Dictators cannot stand the free press, because they ask them questions that the citizens want to hear", he added.
In this context, the Minister claimed that "as a member of the Lima Group, Chile reiterates its commitment and conviction that the only option for Venezuela is the peaceful solution within the framework of international law". Then he claimed that "there is only one weapon to defeat dictatorship: democracy".
In that way the Minister emphasized the role of Chile in the wording of the Lima Group declaration "where the commitment with a political and diplomatic solution without the use of force is explicitly mentioned. Peace and dialogue are the principles of our foreign policy".
Afterwards, the Minister will meet with the Chancellor of Mexico, Marcelo Ebrard, and with the Undersecretary for Latin American and the Caribbean, Maximiliano Reyes.
Related articles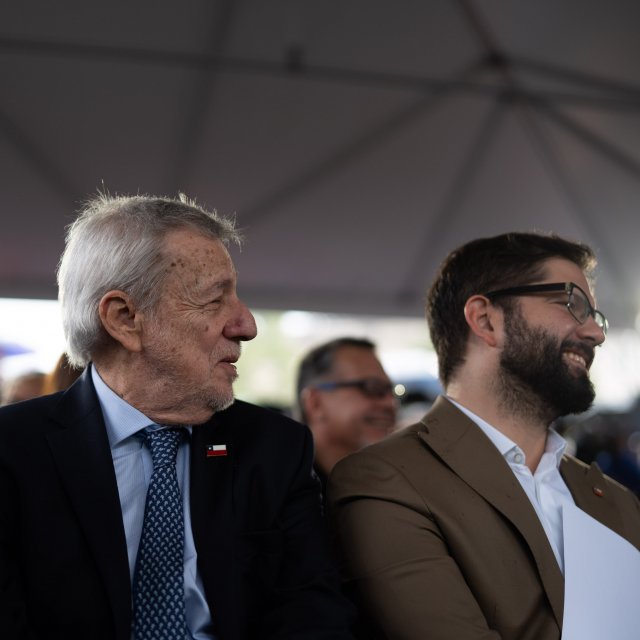 Saturday, September 23rd 2024
Minister Alberto van Klaveren attends ceremony in honor of Orlando Letelier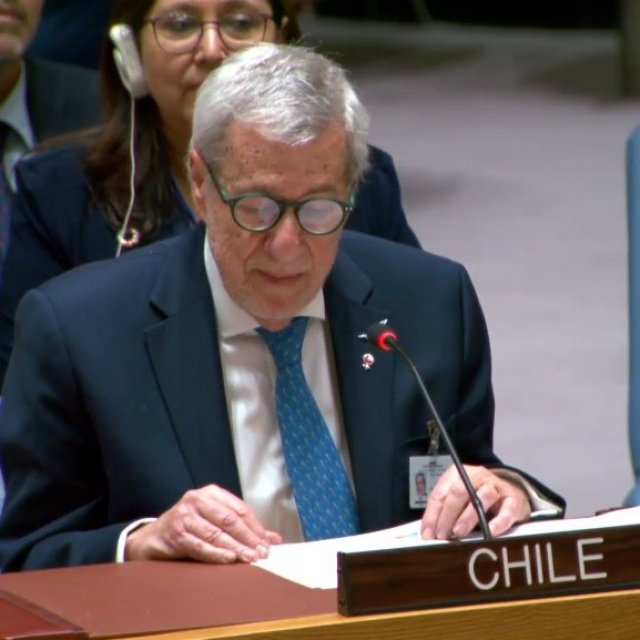 Wednesday, September 20th 2023
In the context of the United Nations General Assembly: Minister of Foreign Affairs addresses the Security Council