Chancellor participates in reception of ambassadorial credentials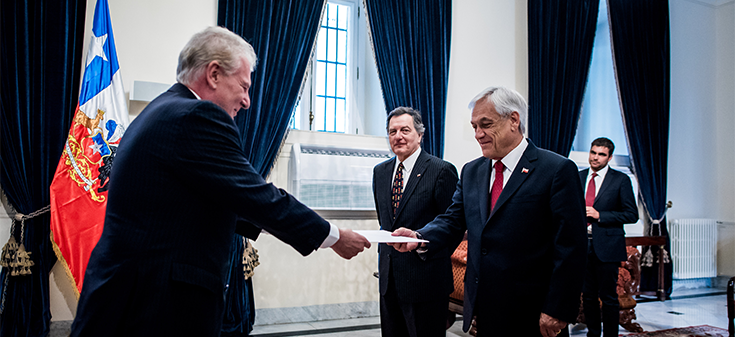 Tuesday, January 22, 2019
The Minister of Foreign Affairs, Roberto Ampuero, participated today in the reception by the President of the Republic, Sebastián Piñera, of the credentials of the ambassadors of Denmark, Jens Godtfredsen; Sweden, Oscar Stenström; Spain, Enrique Ojeda; Panama, Marcela Paredes; Italy, Mauro Battocchi; and Uruguay, Alberto Fajardo.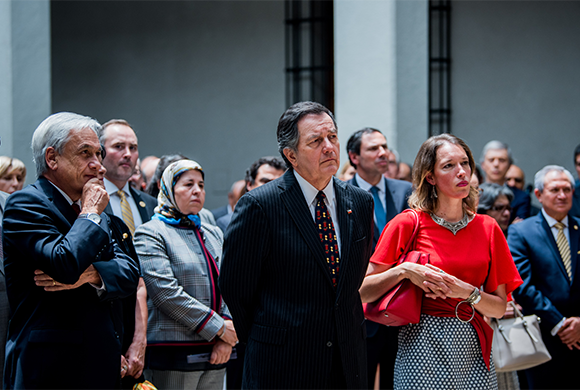 In this instance, the President raised the great challenges and opportunities that Chile has for this year and thanked the presence of each of the new ambassadors in our country.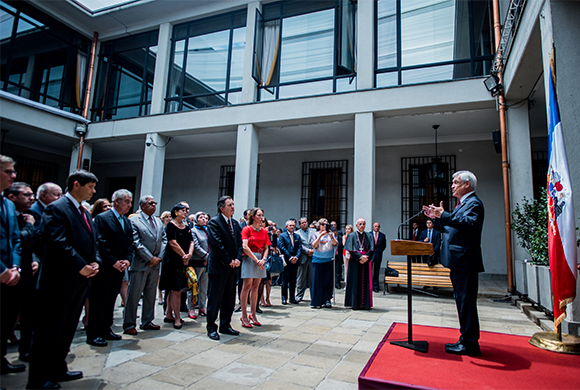 Subsequently, the Secretary of State attended a reception that the President offered to the diplomatic corps accredited in Chile and to representatives of international organizations.