Chancellor participates in delivering Ipads for vulnerable schools and kindergartens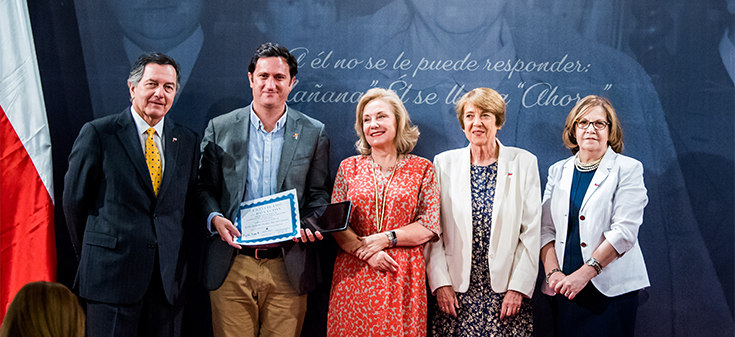 Thursday, January 17, 2019
The Minister of Foreign Affairs, Roberto Ampuero, participated this noon in the ceremony where the "Gabriela Mistral Foundation" donated Ipads to vulnerable schools in our country with the aim of offering, expanding and enriching the different areas of study.
The ceremony was headed by the First Lady, Cecilia Morel, and the Minister of Cultures, Arts and Heritage, Consuelo Valdés, also participated.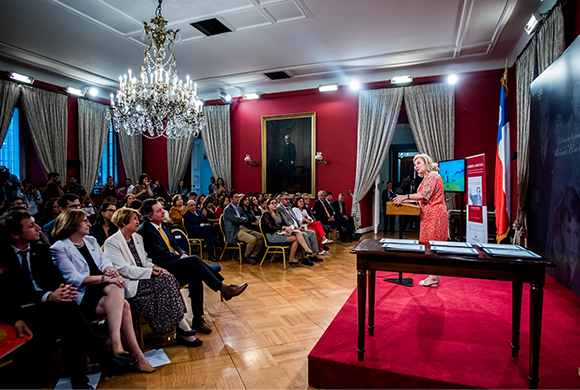 The beneficiary institutions, which were selected by the North American institution headed by Chilean Gloria Garafulic on the basis of needs and community outreach, are: The Lorenzo Baeza Vega School of Rapa Nui, the Robinson Crusoe Island School of Juan Fernández Island, the Gabriela Mistral School of Montegrande, the primary school of Quintero, the primary school of Puchuncaví and the Integra Chollay Garden of Alto del Carmen.
Related articles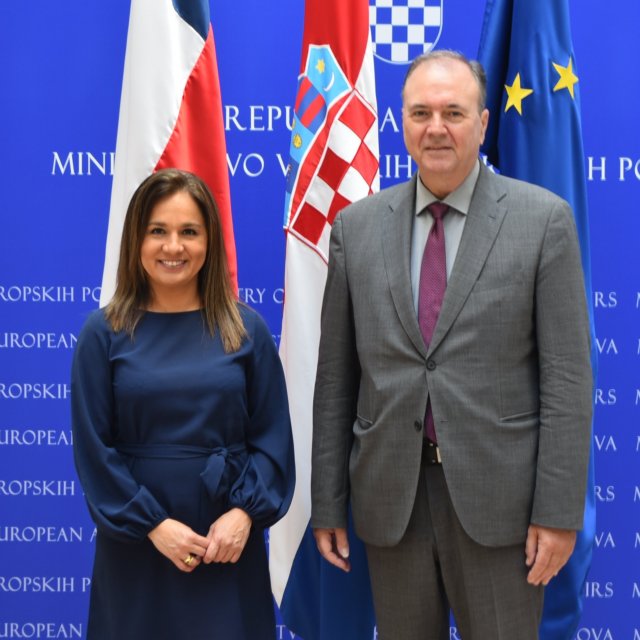 Thursday, September 28th 2023
Chile and Croatia hold political consultations and make progress on several agreements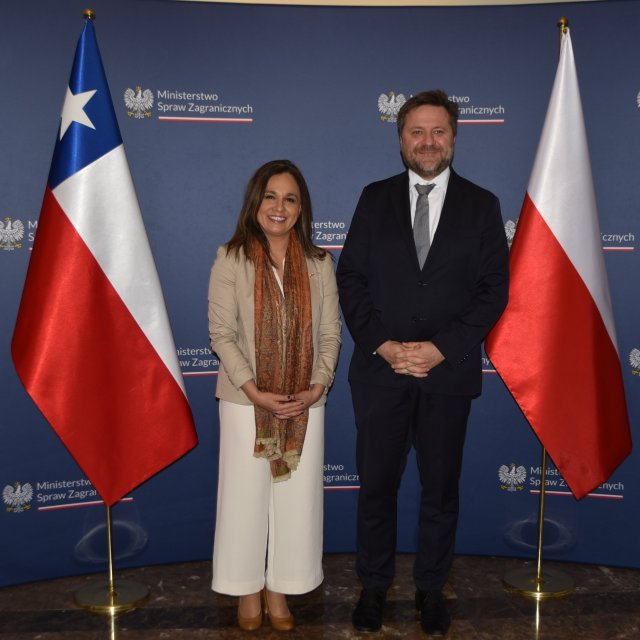 Tuesday, September 26th 2023
Undersecretary Gloria de la Fuente leads Political Consultations with Poland