Chancellor Ampuero meets with European Union Ambassadors to address crisis in Venezuela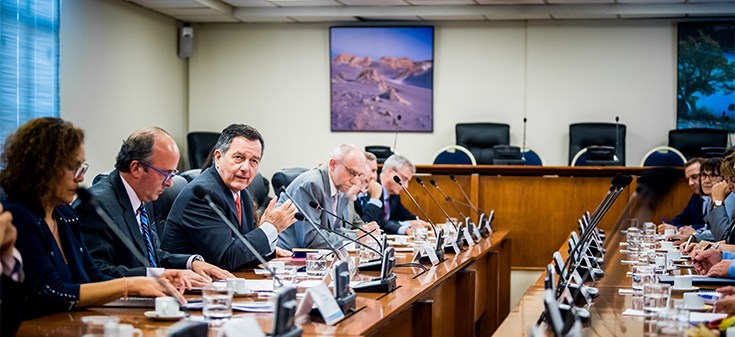 The Ambassadors and representatives of the European Union in Chile had to arrive to the 17th floor of the Ministry of Foreign Affairs this evening. In the meeting the Minister of Foreign Affairs, Roberto Ampuero, talked about the situation in Venezuela.
The Chancellor commented on the conclusions reached in the meeting of the Lima Group, carried out this past Monday in Ottawa, Canada. In addition, Julio Borges, representative of the Interim President of Venezuela, Juan Guaidó, delivered a presentation in the meeting.
Likewise, the Secretary of State detailed the position of Chile regarding the crisis in Venezuela, stating that our country supports a peaceful and diplomatic exit to the conflict. Also, he reaffirmed the call from Chile to the international community to support the Interim President, Juan Guaidó, the National Assembly and the itinerary established in the Constitution of Venezuela to restore democracy.
Related articles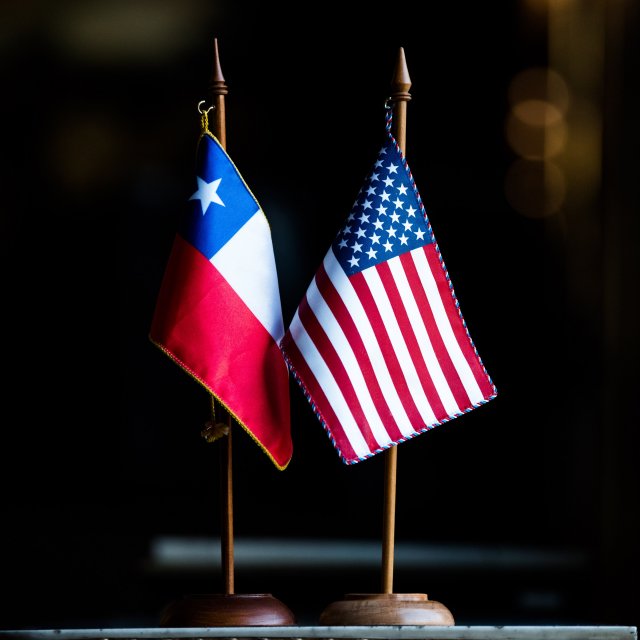 Wednesday, April 5th 2023
Foreign Affairs Minister Alberto van Klaveren talks with US Secretary of State