Chancellor Ampuero: "Chile aspires to become a bridge between the region and the Asia-Pacific"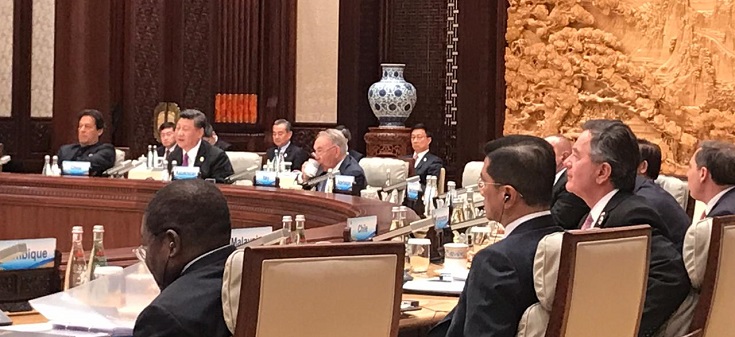 The Minister of Foreign Affairs, Roberto Ampuero, participated in the second and third round table of leaders of the "One Belt One Route" Forum, which took place from 25 to 27 April in Beijing.
The second round table dealt with strengthening synergies, while the third focused on the promotion of sustainable development to implement the United Nations Agenda 2030.
For Minister Ampuero, "the fact that around 40 heads of state and government - including the President of the Republic, Sebastián Piñera - have attended this forum is a clear sign of the growing relevance of greater global integration. And the fact that President Piñera was the only Latin American leader to participate shows the multilateral strength of our country and the international leadership of our President.
The Secretary of State added that "Chile sees opportunities in this process: it is more integrated into the world and aspires to become a bridge between the region and the Asia Pacific thanks to the complementarity with Asian economies, an important relationship that transcends economic exchange. In this sense, Chile has favorable conditions to act as a bridge and as a port of entry between China and Latin America.
The "One Belt One Route" Forum is a development initiative proposed by the People's Republic of China, launched by its President, Xi Jinping, in 2013 and which focuses on connectivity and cooperation between countries.
In the morning, President Sebastián Piñera participated in the first roundtable, focused on connectivity. Previously, the President and Chancellor Ampuero held a bilateral meeting with the Prime Minister of Singapore, Lee Hsien Loong.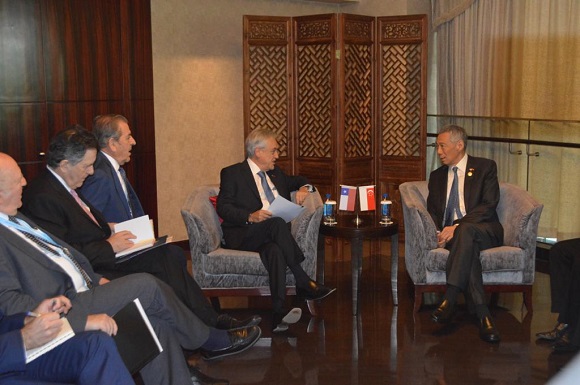 Related articles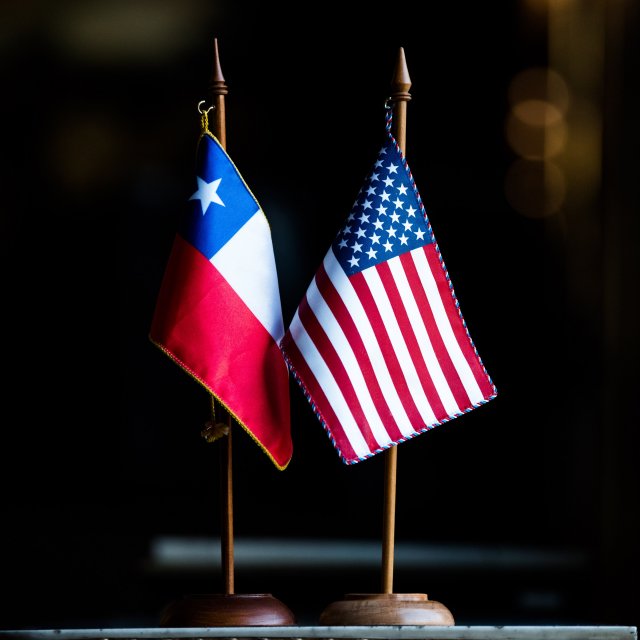 Wednesday, April 5th 2023
Foreign Affairs Minister Alberto van Klaveren talks with US Secretary of State