Candidacy of Ambassador María Teresa Infante to the International Tribunal for the Law of the Sea

Thursday, January 23, 2020
Ambassador María Teresa Infante's candidacy to the International Tribunal for the Law of the Sea reflects our country's commitment to international law and is testimony to the value it attaches to the objectives and principles of the United Nations Convention on the Law of the Sea.
María Teresa Infante is a lawyer and is currently Ambassador to the Kingdom of the Netherlands and Permanent Representative to the Organization for the Prohibition of Chemical Weapons, based in The Hague. With a recognized national and international career, for more than twenty years she served as National Director of State Borders and Boundaries and has been Chile's coagent before the International Court of Justice. In the academic sphere, she was Director of the Institute of International Studies of the University of Chile and of numerous master's and postgraduate programmes of various high-level institutions.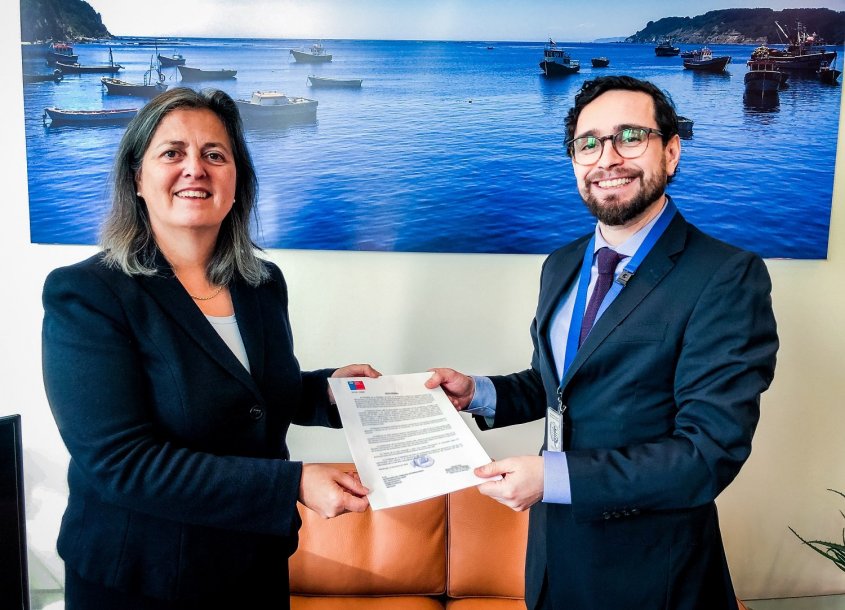 The International Tribunal for the Law of the Sea is an independent judicial body established by the United Nations Convention on the Law of the Sea to settle disputes arising out of the interpretation and application of the Convention. The Tribunal is composed of 21 independent members, elected from among persons of the highest reputation for impartiality and integrity and of recognized competence in the field of the law of the sea.
The candidacy of Ambassador Infante, defined as a priority by the Ministry of Foreign Affairs, was registered by the Chilean Consul in Hamburg, Erwan Varas, on behalf of our country, for the elections to be held in June, in New York. It should be recalled that last November, Chile was re-elected to the Council of the International Maritime Organization (IMO) for the period 2020-2021.