Australian Ambassador to Chile, Robert Fergusson, is decorated with the Order of Merit of Chile in the grade of Grand Cross

Wednesday, January 22, 2020
On Wednesday, January 22, Under-Secretary of Foreign Affairs, Carolina Valdivia, decorated the Australian Ambassador to Chile, Robert Fergusson, with the Order of Merit of Chile in the grade of Grand Cross, in a ceremony attended by national authorities and representatives of the cultural, business, academic and international relations fields.
On this occasion, Undersecretary Valdivia made a special recognition to the 24 years of diplomatic career and public service of Ambassador Fergusson.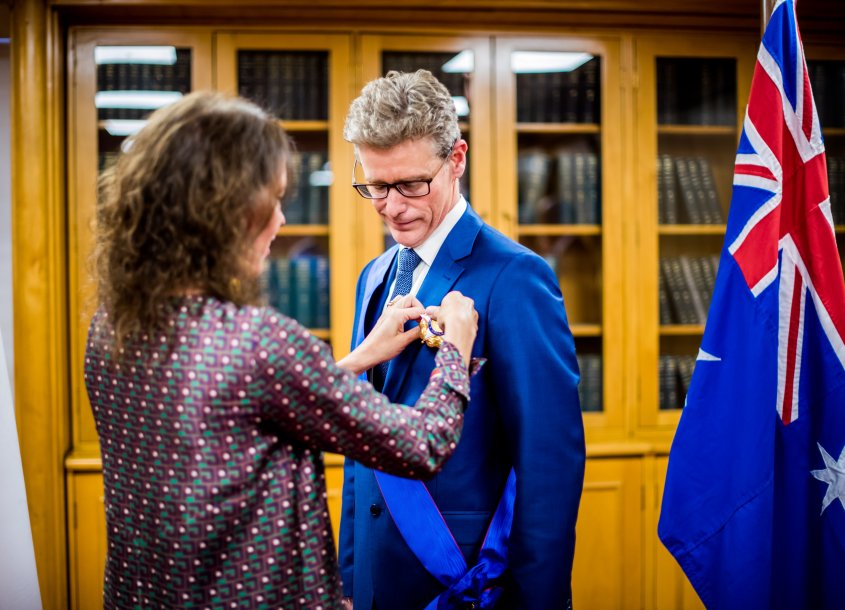 During his mission in Chile, which began in March 2017, Ambassador Fergusson contributed to strengthening the bilateral relation in such relevant areas as gender equality and the promotion of the free trade agenda. Likewise, it is worth highlighting his work in the expansion of the number of places in the Working Holidays program, which has allowed to densify mutual knowledge and Chilean-Australian friendship, especially at the level of civil society.
The Undersecretary thanked for the important collaboration provided by Ambassador Fergusson in APEC Chile 2019, highlighting the participation of an Australian official in the work of the Secretariat, and the support of Australia in the various topics we promoted before that Forum, such as the inclusion of women in productive development, sustainable growth and digital economy.