"Along with other countries, the Government of Chile recognizes Juan Guaidó as President in Charge of Venezuela."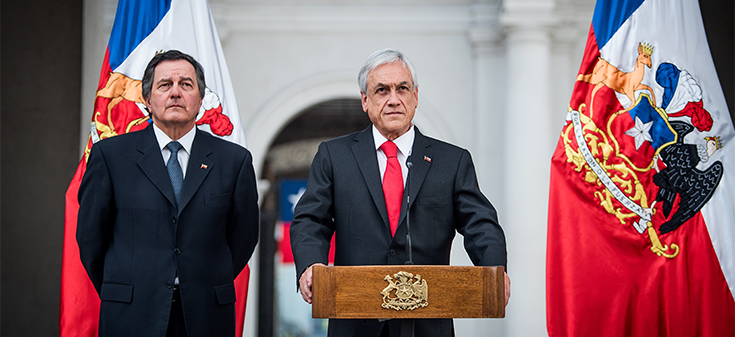 Wednesday, January 23, 2019
The Government of Chile does not recognize the legitimacy of the elections that took place last year in Venezuela, by virtue of which President Maduro has assumed a new term.
But not only that, the Supreme Court of Justice of Venezuela has declared Maduro's Presidency illegitimate, and by virtue of those circumstances, the National Assembly of Venezuela, which is the only democratically elected institution with full legitimacy has resolved, under the Venezuelan Constitution, and in particular Article 233, to appoint Juan Guaidó as "President in Charge," with a very clear mandate, to re-establish democracy in Venezuela, calling for free, clean and democratic elections within a period of 30 days.
The Government of Chile, like the Lima Group, and especially Argentina, Brazil, Paraguay, Peru, Colombia, Canada, as well as other countries of the world such as the United States and France, have decided to recognize Juan Guaidó's "Presidency as Charge", and we wish to express our full support for his important and transcendent mission of being able to advance towards the recovery of democracy, the rule of law and freedoms in a brother country such as Venezuela.
Furthermore, we have always stated that the only peaceful way out of the crisis in Venezuela is through clean, free, democratic and transparent elections. Moreover, we are convinced that the misnamed "President" Maduro is part of the problem and not part of the solution. The solution to Venezuela's problems lies in recovering true democratic values and that means freeing political prisoners, re-establishing and respecting the freedoms and human rights of all Venezuelans, opening a humanitarian channel in order to help mitigate the crisis due to lack of food and medicines, and of course moving forward on a firm footing towards full democracy in Venezuela.
I would like to say to "President in Charge" Juan Guaidó that he has all our support, with all our support and that we are going to accompany him in this beautiful cause of recovering freedom, democracy and respect for human rights, in a country which for so long was an example of democracy, and which unfortunately lost it, such as Venezuela.
Related articles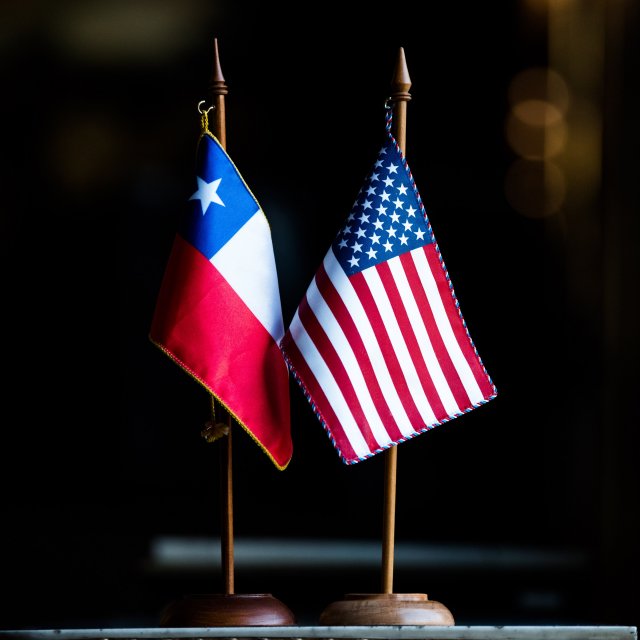 Wednesday, April 5th 2023
Foreign Affairs Minister Alberto van Klaveren talks with US Secretary of State