Foreign Minister Muñoz participates in the signing of agreements with the Republic of Korea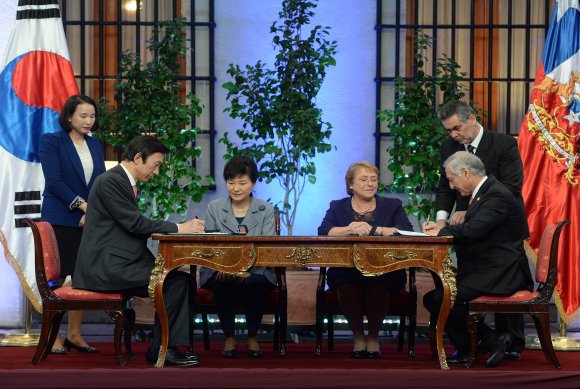 This afternoon, the Ministers of Foreign Affairs of Chile and Korea, Heraldo Muñoz and Yun Byung-se, respectively, participated in a ceremony of the signing of agreements with the aim of strengthening relations of friendship and cooperation between the two countries.
The ceremony consisted of the signing of a Working Holidays Agreement, which established a holiday visa with permission to engage in remunerated activity, focused on young people between 18 and 30 years old. The visa would be valid for one year from date of issue. The authorities also signed a social security agreement that will allow citizens to transfer these benefits when changing country.
The signing of the memorandum was headed by President Michelle Bachelet and the President of the Republic of Korea, Park Geun-hye, who is on an official state visit to our country.