Nine countries signed "Because the Ocean" Declaration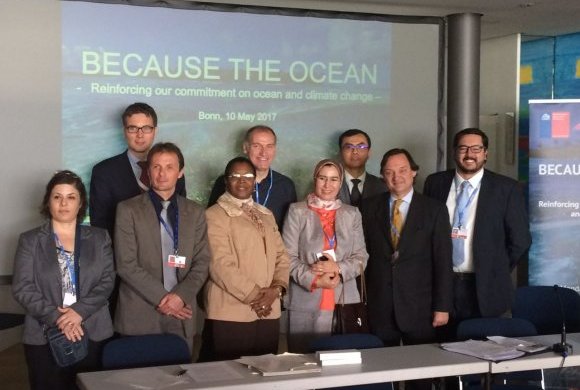 Today nine countries signed the "Because the Ocean" Declaration. This instrument, promoted by Chile, aims to preserve the ocean by fighting against climate change.
The ocean is one of the main climate regulators in the planet. When carbon dioxide is absorbed by the Earth, the ocean suffers incredible consequences. The levels of acidity increase and there is a decrease in biodiversity that affects food safety and the living environment of coastal communities.
The nine signing countries are Belgium, Guatemala, Haiti, Jordan, Luxemburg, Morocco, the Netherlands, Singapore, and Uruguay. These countries accompany the other 17 countries that already signed the Declaration in COP22 in Marrakech. So now a total of 26 countries have agreed to the initiative.
Minister of Sustainable Development of Morocco, El Ouafi Nezfa, participated in the ceremony taken place in the climate change negotiations in Bonn.
This initiative gives Chile a leadership and continuity for the promotion of the ocean as a relevant work area to fight against climate change.